1) Quickoffice – This is probably the best 20 bucks I have spent on an app. It seems a little pricey compared to most of them… but when 1 app can handle just about all of your Microsoft Office needs, its pretty inexpensive actually. This program links up with most of the larger online storage companies including Dropbox, Box, Evernote, and Google Drive. Easy to edit Word Docs and organize your files into folders. The PowerPoints could use some work, but mostly it will help with your PDFs, Excel, and Word documents.
2) Square – This little magic gadget is pretty impressive. A portable credit card swiper for tablet and smartphone. It's like a digital cash register. When you have clients where the meetings can be mobile at a Starbucks or at the clients office, you can close the deal on the spot, get payment, and have everything done before the meeting is even over. Pros: Very easy setup process. Cons: processing fee of 2.75%. Nice mobile app though.
3) Goodnotes – This app will let you import documents such as PDFs and write on them with a stylus. Perfect for contracts that need to be signed, or even notes that you need to take while in a meeting. It looks way more tech-savvy than bringing paper contracts. Some old-schoolers may be a liitle weary of signing a digital document, but being able to email it to them on the spot usually gets over that fear. There's other similar apps, but most of them have either download fees or charge by the document… this one is free.
4) Keynote +
Remote – Ever need to present or pitch your business to many people at once? Like a boardroom setting or to a few decision makers at once? The tablet doesn't work in these situations. When you have a projector or something similar for presentations, Keynote can be a strong presentation tool. The remote app acts as the clicker changing the slides from your mobile device. It's impressive. I think I may have sold people before the pitch even started with this goodie.
5) Flipboard – Newsflash… Nobody under 50 reads the newspaper. Especially with apps like this that can personalize your news to the things you actually care about. Personally, my passions are technology, advertising, music, and sports. This is how my magazine gets set up. Flipboard scrapes the top sites for each category and shows you all the new articles in an easy to read format.
6) Google Driv
e – This is the updated space for Google Docs. Basically an online cloud storage place for your documents. It's a free service with 5GB of free storage before you have to pay. The good things here are you can link documents between people. Do you have a business partner or client or co-worker that you don't see daily? If you have files that need consistent updating, Google Drive will store the files so everyone you add can update the document and keep it shared, which helps having 1 copy of each file instead of all different editions.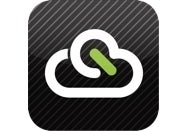 7) CloudOn – This is another Microsoft Office app like QuickOffice. Cloud hosted Office suite. This one also links with some of the major cloud storage companies like Dropbox. The downside here is there is no local storage available. It's also free though. The only issue could be if you end up having network issues while in the middle of a meeting. You could end up looking kinda dumb. That hasn't happened too often to me though. Both are pretty good options in this space.
8) Yammer –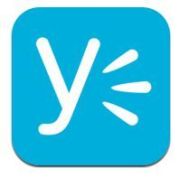 This is a pretty cool app for companies with many different departments and offices in different markets. Think Facebook for your business. You need to have a [email protected] email address in order to get access to your network. You can set up different groups or networks for each department or even for different projects that pop up. It increases sharing, helps with team building, and brainstorming across large scale.
9) SignEasy – This one is another digital signature app. It's a little more robust than the Goodnotes one, but you have to pay. 20 bones annually, or pay by the document at a $1.99 price tag, which seems small but high volume could skyrocket that. The good thing is that you can save your signature and initials and its pretty easy to use. It also links with all the major cloud storage companies.
10) Evernote – Evernote basically allows you to consolidate all of your "stuff" into one place. Stuff meaning everything from notes, to-do lists, images, documents, web clips, and audio notes. Instead of having like 20 different apps all scattered, it consolidates your "stuff". The kicker here is you are only allowed 60MB of upload space for free.
All these apps should be able to help you with either client appointments, working with co-workers or helping to manage employees, or increasing your own productivity in a business space. And there's one common theme throughout… BUY STOCK IN CLOUD STORAGE!