Retargeting is one of the newer kids on the street when it comes to internet marketing, and as display technology keeps improving, retargeting offers more and more benefits to businesses, and it definitely looks like its not going away anytime soon.
The original method of retargeting is a fairly simple process of bringing back prospects to your website that did not convert into customers the first time around.  The graphic below shows how this works:
User visits your website with retargeting pixel
Web surfer visits other popular websites
Your ad gets served to users as they are surfing other websites
User can click your offer to bring them back to your sites
Retargeting is simple in theory, but the strategy you decide on can get quite complex depending on what your goals are. Segmenting your retargeting campaign by using different ad creatives is very important for pinpointing your message.  Using different ad creative for different product pages on your site based on demographics, or target your homepage that has a lot of traffic.
Audience Segmenting
In addition, you will want to be "burning" your prospects that end up converting, which stops them from getting the retargeting message.  Also, be careful about the frequency of your ads to each user.  Retargeting can give your campaign a hugely negative impression if the same people get way too many ads from you.
Businesses can segment their retargeting message so visitors of different parts of your page can get delivered a different message.  This is great if you sell multiple products with different demographics… Deliver them different ad creative and send to different optimized landing pages.
Other types of Retargeting
Search Retargeting is a newer technology that puts a new spin on traditional ways of retargeting… In this case, the person probably never visited your website before.  The retargeting occurs based on the user searching on search engines and targeting their search queries in order to serve them advertisements.
IP Targeting – Target by specific company, neighborhood, or cable provider… This can even be used to target employees of certain companies.
3rd Party Data-Mining – Examples of this type of retargeting include targeting travelers to certain cities.  Many companies like Orbitz resell travel information for companies to use to retarget users.
Ask Yourself: Is Retargeting Right for Your Business?
Do you have a long sales cycle?  Do you have an expensive product/service compared to other industries?  Do your customers research a lot before making a purchase?  Do you have many repeat clients/customers?
If you said yes to any of these, your business could definitely benefit from retargeting.  Education and Auto are examples of industries that can benefit greatly from retargeting.
If not, retargeting could still be a possibility.  Just think of the 98% of internet traffic that is unconverted.  Bring that traffic back to your site and earn the business the 2nd time around.
I've read a lot of articles about how to budget your internet marketing, specifically search engine marketing… most of them use Google metrics and other analytical tools to calculate a budget for the area that you want to target with your ads to come up with a budget. Yes, this works to get a general idea about how much you want to spend…
But as a business owner or marketer, sometimes you also just know how many new customers you want that month or how much new $ you'd like to increase your business by this quarter. Maybe you had a slow quarter and you want to increase business by 10%, or maybe you are an attorney that would like to gain 5 new clients next month.
I never really see articles that discuss creating your advertising budgets by starting with the RESULTS that you want to see from the campaign, so I figured I'd write it myself.
While none of this is purely scientific and going to be 100% accurate because your website statistics and Google pricing will be constantly changing… but you can literally use basic mathematics get a general idea of how much you will want to spend to achieve your desired result based off of past percentages for your own website along with averages for your industry.
Lets look at an example:

John is a roofer looking to gain 5 new clients next month. He knows through his own historical data that he closes 1 out of every 10 leads that comes in. Therefore, to get 5 new clients next month, John will need around 50 incoming leads. From here, an experienced internet marketer will be able to have a ballpark figure of how many page visitors it will take in order to generate those 50 leads. If John has a good website, he should be able to expect at about 8% of the visitors to contact him either via phone or contact form (estimate based on industry and historical data).  This number will change depending on the quality of the website and call-to-actions, and the length of sales cycle for your industry. Therefore he will need around 625 website visitors to achieve his 50 leads (625 x 8%). With me still?
Through free Google tools such as the Google Keyword Tool, we can see that each website visit is going to cost the business around $2. We can then come up with a budget to generate the desired number of 625 visitors:  625 visitors x $2/visit = $1,250.
Using these numbers, John should be able to achieve his goal of 5 new customers by spending $1,250 on the search engines.
Now keep in mind that this is not a fail-safe way to look at a search engine campaign, but should merely be used as a guide to see how much you want to spend to achieve a desired result.
Realize that sometime
es the other players in the market may drive up pricing, or if there is a lot of search volume for your industry, you may need to spend more than what you want just by using this method in order to "play the game" against competition… Think of it like going to a Texas hold-em poker game… you want to have a comparable amount of chips so the other players don't keep upping the bets to drive you out of the game.  Its always best to consult an expert when getting involved with any search campaign if you do not know what you are doing.
This theory will work though to give the business owner a general idea of how much you should be spending to achieve your desired advertising result, and during the planning stage to make sure your PPC campaign will be generating a positive ROI for you.
If you like what you've read, you can check out other internet marketing articles geared towards local business owners and marketers at www.brettalley.com
-Bret Talley
1) Mobile Loyalty or Newbie pr
ograms – Need new customers, or want to stimulate some repeat business? Try setting up some programs to reward your repeat customers, or set up specials to entice some new people to check you out. This can be great because people are looking for new things when they are in close proximity to your location already.
2) Run a text-to-win campaign – This is a great way to increase awareness for a new p
roduct or service, or a new promotion that you are offering.  It is fairly easy to combine your text campaign with other forms of media you may be utilizing, and will help if you are trying to build a database of phone numbers or email addresses for remarketing purposes.
3) Create a mobile optimized website – Do you have a mobile optimized website?  Try pulling up your site on your smart phone or an iPad, and see how it looks.  Is it easy to navigate the site and for the user to accomplish the goals you are trying to get them to do?  If not you may want to look into a mobile website, especially with the huge increase in search traffic coming from mobile devices.

4) Mobile Couponing – Mobile couponing has a return rate of over 10x that of print coupons… Which should be enough to make you consider this as an option right there!  Just keep in mind the logistics can be a little tricky if your business doesn't have a scanner than can read phone bar codes.  You may want to try a blanket offer that you won't have to keep track of specific coupons, or you could try using unique promo codes to each device.
5) Use QR
Codes - Try using a QR code either from your location, your own marketing materials, or from another form of media to take the user to either your website or your social media pages.  This will work well with some type of contesting involved. Keep in mind that unless there's something cool as a prize or a strong call to action to make the person use the code, you may be disappointed with low click throughs.
6) Use mobile banners to drive traffic to your offer – Mobile banners are hot.  Try combining some mobile display banners to reach people while they are on the move, and take them to your mobile offer or coupon page. Have a creative message to keep the user interactive with you and be clear with what you would like them to do or what you are offering them.
7) Optimize
your Google map listing – If you haven't claimed your Google map listing, you should do it now… I have information here on how to claim your here: Claim Google Map Listing.  This will allow your business to be found for your categories when someone does a local search on Google.  Your business will show up in the results if the persons location is near you. A great tool to gain traffic when people may be closest to purchase.

8) Mobile Commerce – Is your computer set up to take orders and allow users to easily make purchases from their mobile device?  If not, chances are that you are missing out on some sales to your competition that is.  According to a ComScore study in 2011, over 38% of smart phone users consistently use their phones to make purchases, and that number rises every year… don't miss out on this business which is on the rise!
9) Inte
ractive Mobile Applications – "mobile apps" seemed to be one of the hottest crazes in 2011, but after seeing what seems like a million horrible and pointless apps, I'm taking this one a step further by saying that your business should think about an interactive mobile app.  An app with a clear purpose, and something that will keep the user interacting with you and interested.
10) Bluetooth proximity marketing – This can be a great tool to gain direct business instantly to people in your immediate area.  Through bluetooth, you can actually offer promotions, spe
cials, deals, or pretty much anything you have to offer to peoples mobile devices through the use of bluetooth technology.  This is a great idea for a business that is in a high foot traffic area,or even at a trade show, conference or something similar with a lot of people in your immediate area.  Most of the time when this is in use, it is accompanied by some sort of signage or other media informing people about the bluetooth content.
11) Upda
tes, Appointments, and Reminders – Great idea for any service based industry.  Doctors offices or even auto shops, can text or send mobile messages to update customers on statuses or just to remind about appointments.
12) Mobile Contesting – The rise of mobile use and ease of tracking and accessibility has made contesting through mobile devices one of the hottest and fastest growing vehicles to deliver a message and get people signed up for your database.  Offer a prize that will be worthwhile for someone to sign up for, and think about combining other types of media (both traditional advertising and online  or social media) when trying to utilize mobile for a contest… a multi-media approach is usually best.
13) Email – Pretty straightforward here.  Email marketing has been a great tool for years to reach new clients or just to keep your database up to date with your new services or new information about your business.  Keep in mind now more than ever that people are checking their emails from mobile devices though. You should probably double check any email marketing collateral that you send on your own through a smart phone and tablet just to make sure its easy to read.
14) Social Media – In this day and age, there's no excuse for not keeping up and connecting with your customers at all times.  I suggest using an app like HootSuite to easily organize your news feeds and social media posting. Quick response and social etiquette can keep you in tune with your customer base, and a lot of times extinguish a problem before it becomes a huge issue.

15) Mobile PPC Campaign – According to Mobile Marketer, 70% of mobile searches result in action within 1 hour.  That number is staggering… and I'm not sure any other medium can boast such a stat.  You should really think about adding a mobile search campaign to your media mix, to capitalize on all of that action.  Depending on your industry, this could be a huge help to local sales and customer conversions.  Also, this works great if your industry is an emergency need.
16) Use
tablets wisely – Whenever I see businesses incorporating tablet use successfully, it just makes them look that much more tech savvy and professional.  Recently I noticed a server at a restaurant taking orders using one, and a manager at a nightclub taking bottle reservations on a tablet.  This can streamline all of your processes, and just plain looks cool… I've personally been using a tablet for all contract signatures, which I can immediately email to my customers on the spot.  Along with impressing most people, the use of more electronic devices will limit your need for paper and increase efficiency.

17) Test your site mobile readiness with Google's GoMo – Mega-company Google is spearheading an initiative to get businesses mobile-ready.  Check and see how your site ranks here:  http://www.howtogomo.com/en/b/
This should give you an overview on a lot of the current business capabilities with mobile marketing and devices that should improve your business by either streamlining processes or helping your marketing efforts.  Please feel free to contact Bret Talley for any more information at 954-495-7939 or for more articles like this one visit www.brettalley.com
-Bret Talley
New years is fast approaching, so I felt like it would be a good time to go over some of the hottest topics in the internet marketing world that will be able to help increase your business for 2012.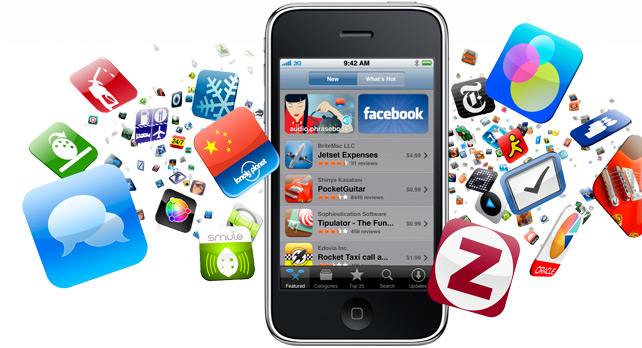 1 ) Mobile Marketing – This just might be the biggest increase that you see in 2012's digital marketing landscape.  Mobile search, advertising, music, banking, messaging… all sectors are due for record growth in 2012.  With more of us constantly on the go, and able to get information during our travels, its more important than ever to be in tune with the mobile generation. Does your business even have a mobile optimized website??  If not you are probably missing a ton of potential customers with a website that is hard to read from a mobile device.  Forrester reports that Mobile marketing will grow to $2.8 billion in 2012.

2 ) Interactive Websites – Look for a huge rise in companies updating their old brochure-like websites, to a more interactive, social, and real-time updated approach.  Blogging and social sharing options will see a major push as companies try to get their articles and information into as many prospects hands as possible. This type of website is also favored by search engines, and by integrating blogs and social aspect, makes it easier to stay in touch with customers to easily remarket to them.




3 ) Online Reviews – Expect online shoppers to get savvier when looking to choose the right business for them.  There will be an increase in the time spent researching a business online, and more sites like Yelp, Trip Advisor and Google Hotpot searched to reach a buying decision.  What do you see when you Google your own business??  More and more customers are Googling someones reputation before they decide to do business with them, so have it look good for you!






4 ) Cloud Computing – 2012 will see a record number of SMBs switching to cloud computing from the old methods of storing data.  As more and more business people use multiple devices like tablets and smart phones, Cloud computing makes it very easy to transfer data among multiple devices, along with help businesses to protect against data outages or lost data.  Security will also be more of a factor for most businesses with cloud computing options like iCloud and DropBox.

5 ) Location based marketing – With the rise of Foursquare's 15 million+ users and Facebook Places popularity… along with Facebooks recent purchase of location-based app Gowalla, its easy to see that these location based "check in" services are on the rise.  Look for a huge increase in the way that businesses target customers in their vicinity by offering specials to new customers or rewarding brand loyalty.  Being able to reach a customer at the point of purchase is key!

6 ) Web Video Marketing – If a picture is worth a thousand words… then I say that a video is worth a thousand pictures!  Video marketing is on the rise and should keep growing through 2012.  More and more SMBs are using YouTube or similar sites to tell the story of their business. Videos are a great way to generate more traffic to your site, or to deliver information. Try making some tutorial or How-To videos teaching your customers something new. This can be the one of the best tools to make yourself the expert in your field.

7 ) Conversion based Marketing – The new hot topic in internet marketing – conversions.  In the past, it has been amount of traffic that has dominated and been what business owners have been looking for.  Expect conversions to be the calculated goal of most businesses now.  With the analytics getting better and better, its much easier to figure out where your actual new customers are coming from.  Expect a huge emphasis on optimizing a website for conversions that deliver to the bottom line instead of just traffic.  Forrester reports that Search marketing will triple in the five years.

8 ) Webinars & Podcasts – 2012 will see a continued rise of SMBs hosting webinars and podcasts to teach and educate their prospects about the topic of their expertise.  The digital consumer is getting savvier with the way they buy… make yourself the industry expert and host some webinars for your prospect.  One of the best ways to get new business in the digital marketplace is to give away information for free.







9 ) Social "word of mouth" – This has pretty much already happened for the younger demographic, but 2012 will see a rise in older demographic using social media as the prominent word of mouth and referral medium. Consumers will take what they hear on social media more seriously, and take in to account a companies social media presence and brand image into account before making purchase decisions. Google has already started taking into account social authority as part of their search algorithm.

10 ) Display advertising becomes more targeted – The recent growth of display advertising numbers has a lot to do with the increased targetability of the consumer.  2012 doesn't look to be much different, with all the forecasts expecting a huge growth in display advertising spend.  With Facebook, businesses can actually now target customers that like other brands or are in competitive groups, and through remarketing pixels, can keep targeting customers who have been to their webpage and have had previous interest in their products and services.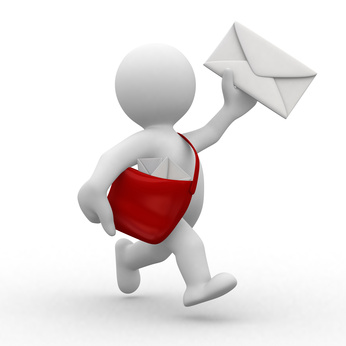 11 ) Informational E-mail Marketing – Expect a rise of email marketing, but with a twist from years past.  Sales and promotion driven emails are discarded and largely ignored by the consumer… but provide relevant content, and you will in turn make yourself the industry expert, and will be in the forefront of the consumers eyes when they are making a purchasing decision.



These are some trends that through some research and personal experience, I expect to see in the internet marketing space in 2012.  Let me know your thoughts as well, and as always, feel free to contact me for a free consultation for your business at bret@brettalley.com
Let me start by saying, if you don't already have a business page on Facebook for your company, you should make one now, or if you are a South Florida business owner (Ft Lauderdale, Miami, West Palm), you can feel free to contact me to help you along in the social media setup process.
Not only is a Facebook business page a great way to keep in touch with and build a community surrounding your brand, but it is one of the best social media tools in analyzing who your target customer is for your brand.
Last week, Facebook unveiled a new and improved version of their "insights" for their business pages. Now, it was already one of the best ways to get a handle on your target customers demographic, but you should definitely check out the new updates, which will help you see information about the fans that are interacting and sharing your posts.
This guide will show an overview of a few ways which you can use Facebook's insights to make your marketing campaign even more awesome!
1) Improved Fans and Reach Activity Report
The graph above shows an activity report from a Facebook business page.  As you can see, not only does this graph show your total fans that you have, but it will also show your total potential reach and actual reach from these stats.  If you look at the "friends of fans" total, this would be your potential reach if all your fans were actively engaged in sharing your data.  From this page, we see from the next stat, that only 23 people are actively engaged in posting, commenting, sharing from this page this week.  From there, the actual reach is calculated at 533 this week.  With this example, a lot of reach is being wasted from lack of engagement from the fans.
2) Activity Log
Equally important, is your activity log in the line graph above.  The purple dots represent posts you have made, and the larger the dot, the more posts in that day.  Here you can keep track of trends and how well your posts are being received by your audience by tracking how your posts affect the reach of the page.  Facebook now even breaks this down by each post!!! (see graph below).  You can now see which posts worked the best to generate activity, the virility of each post, and even sort this data by links/photos/videos etc.
Use this data to figure out which forms of content will be the most engaging, and even more importantly, more viral, which will increase your total reach for your businesses page!
3) Improved Demographic Data
The demographic data that you are able to capture about your customers through your Facebook page was pretty cool to begin with, but it got even more awesome with this update.  Previously, you could easily view the demographic data of your fan.  But now, if you look at the left tab under "insights" in the image below, you can also view the demographics of all the people you've reached, and all the people that are talking about your business or brand, who are your active and most loyal fans.
All of these improvements are such valuable and easily obtained information.. and not to mention FREE for a business owner to use, that you should definitely be utilizing the Facebook insights when developing a marketing strategy for your business.
As always, if you have any questions about South Florida social media, or would like more information about internet marketing, feel free to contact me at bret@brettalley.com and we can set up a free consultation to review your marketing strategy.  Thanks!!
Everyday I meet with businesses across South Florida (Miami, Ft Lauderdale, West Palm Beach) who know they need an SEO strategy, are sick of their competitors taking away all of their business using internet marketing and search engines, but most of the time they are confused or unsure about where to start or what to do.
This simple guide will walk business owners through the process they should go through when taking on the task of setting up an SEO strategy for their business.  For most of these steps, I go in to greater detail in other articles, and where possible, I will provide a link so you can find more information about that topic.  This should simplify the steps from planning, to execution and evaluation of your Search Engine Optimization.
1 ) Keyword Research - Before you put any Search Engine Optimization (SEO) processes in place, finding the right keywords to target is a must!  If done correctly, SEO can be one of the top sources for incoming leads for your business, but make first you need to make sure you are targeting the right keywords!
Start by coming up with a list of phrases that you think would be a good fit for your industry and target area.  You can then use several keyword generator tools like the Google Keyword Tool, Keyword Discovery, or Wordtracker to come up with other keyword ideas.  Realize though, that many of your competition may be using these same tools.
Keep in mind that the more general and shorter industry keywords and phrases can be more competitive and can take a lot longer to start ranking for.  Longer keywords and phrases (longtail) can be much easier to rank for, so you may also want to add some of them to your keyword mix as well.  Try using Geo terms or call-to-action oriented words in your mix.
The best way to come up with a final list of keywords you want to choose for your SEO campaign is to first run a Pay Per Click campaign with all of your keyword ideas.  SEO is a longer term strategy, so by implementing a shorter term PPC campaign, you can get fast data to apply towards your SEO.
By implementing a PPC campaign, you will instantly get data on which keywords are converting into sales, and which ones are not.  You will then avoid starting a 6+ month SEO campaign, only to find out in the end that you just chose highest traffic keywords that are ending in a low amount of sales and quotes.
And unless you are just trying to brand your company, there's nothing more frustrating than looking at your analytics and seeing a ton of visits from people who aren't BUYERS!
So in short:  Spend plenty of preparation time making sure that you are choosing the right keywords, and it will save you a lot of time and money moving forward.
2) Analyze and Optimize your Website- After coming up with a short list of keywords that are going to be the best for you to target, your are going to have to take a good look at your website.  View your source code and set up your meta tags properly.  For more information on meta tags view my blog article here.
Next up for your on-page SEO is to place keywords strategically across your website.  Create a new page for each keyword that you would like to target, and litter the page with your keyword.  Keep the language sounding normal though and not spammy, so you don't get flagged for "keyword stuffing"
3) Start Blogging – A major key to Google's rankings is to have unique relative content, so your blog is one of your best tools to your SEO ranking process.  This will move you up the rankings, along with making you the expert in your industry.  Keep your articles on topic, and keyword optimized.  Not convinced?  Read my article about 17 reasons why your business should be blogging.

4) Inbound Link Building – One of the most important factors in your organic SEO ranking are your inbound links.  This is just as important, if not more important, than your on-page SEO.  Write unique content will get you some referral links to your site.  You can also exchange links with other sites.  Getting inbound links from sites in your industry is also important for your PageRank.  You will also want to claim your link on directories across the internet to generate inbound links.
Please contact me directly if you would like more information on inbound links, as this topic deserves a whole article on its own.

5) Local Presence – Claim all of your local listings!!  This is especially important for all of you local business owners out there that have a brick and mortar location.  All the major search engines (Google, Yahoo, Bing) all have local listings that you can claim for your business.  Take advantage of this, optimize the pages, and you will see benefit on your search results.  For information on how to claim your local listings, watch my video here.
6) Get Social – A great way to help your rankings on search engines is to get active in social media.  Facebook, Twitter, LinkedIn, Foursquare and Google+ can all be used to get in front of more customers, engage with potential clients, and will also help your organic ranking.  Search engines love content that bodes well on social sites.  Stay active and have passionate followers and you will prosper with social media.

You should also be posting your articles on social bookmarking sites like Digg, StumbleUpon, Reddit, and Delicious.  If your content truly is great, it will generate traffic through all of these sources.

7) Check your rank – The final component for your SEO campaign is to check and evaluate your progress.  Where did you start and where do you rank now?  Keep in mind that SEO is a long term process.  Changes you make will not take effect overnight.  Change a few things, add some links, and keep monitoring your progress to see how it affects your PageRank for your different keywords.
Also, keep checking your analytics to track where your conversions are coming from, and if you need to tweak any of the keywords.
And the most important part… keep building links!
This should give you a starting point for your SEO campaign, and a framework of what needs to be done.  Although I didn't go into too much detail in this article, please check out the links I have provided which should explain everything more completely.
As always, if you have any questions please feel free to contact me, and if you'd like a FREE evaluation let me know and I'll be happy to take a look at your gameplan.  Thanks!
The goal of the vast majority of Pay-per-click campaigns is simple; create a customer from someone searching for your product.
Although this may sound simple in theory, many PPC campaigns have a huge lack of target in the way that they try to reach potential customers, by targeting people who are either looking for information or browsing.
As you can see on the buying funnel to the left, consumers go through a cycle when deciding on making a purchase:
Awareness that they have a problem that needs fixed or a want to be fulfilled
Research and comparison to find out what the best product or service would be to fix their problem or fulfill their want
Buying, which consumers know what they need and make the purchasing decision.
You should be fulfilling your awareness portion of the funnel with you outbound methods of marketing (Traditional media and Online Display Advertising) You should get your brand name pushed out the prospects, so when in time of need, your name will be the one they remember when consumers turn to search engines in order to find the product that they want.
For your PPC campaign though, it is a waste of money and clicks for you to be bidding on words that are very generic and informational in nature, because these people are not yet ready to make a purchasing decision (save these high traffic keywords for your SEO campaign, use the free traffic for the highest volume words)
For your pay per click campaign, keep to longer keyword phrases that are call-to-action oriented in nature and contain action verbs.  These will be much lower traffic than the shorter, more generic keywords… but when you are paying per click, these highly targeted action keywords are the ones that will generate the highest conversion rate, and ultimately create the best return on investment for your search engine campaign.
Example:
"Impact Windows" – Generic keyword, highly competitive, and usually around $5-10 per click depending on what market you reside in.  With Miami Internet Marketing campaigns  it is currently around $6-8.
"Hire Impact Window Company" "Buy Impact Windows" "Impact windows quote" – These keywords have a specific call to action, and show that the consumer searching is in the buying section of the funnel… they have already done previous research to look for what they need to solve their problem.  And if you've done any awareness marketing, they might have already heard of your company too, to boot!  Now sit back and watch your conversion rate skyrocket!
And the kicker:  Since these highly targeted call-to-action words have significantly less traffic and bidders than the generic words, the cost per click will end up being WAY less…. so let your competition bid each other up and get tons of traffic for "browsers" by bidding on expensive informational keywords like "impact windows", while you bid on the less expensive longer buying keywords keywords like "hire impact window company" and laugh at their stupidity.
Note:  I'm not saying to not bid on generic keywords, you can still close business this way, just bid less on these words so you don't blow through your budget.  Also, you will need many MANY more keywords in order to generate the same amount of traffic as the short generic keywords, but your conversion rate will be ridiculously higher than your competition, and you'll be spending way less money for your clicks at the same time!
If you'd like me to take a look at any of your campaigns, feel free to contact me anytime for a free consultation.  Thanks!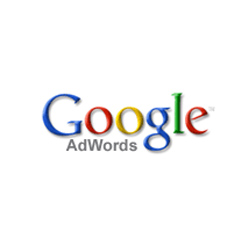 With all of the businesses trying to get up to speed with the online movement, and advertise their business on the internet, there is a ton of business owners turning to search engines to advertise.  Through talking with business owners though, I've found that a lot of them, many who are spending a boatload of money with pay-per-click advertising, don't even know how the process works!
Google makes 97% of its billions upon billions of dollars with their Adwords program, but doesn't really have a local sales staff to teach local business owners how to make the most of their advertising dollars, let alone how the system even works, so this article should help you get started with understanding the Adwords system.
Wow… first of all, it's crazy to me that a business owner would put so much money into a system that they didn't even fully understand.  But that being said, I see it happen all the time, so hopefully this should shed some light on the subject.
Below is a Search Engine Results page, and you can see when you purchase Adwords, your ad will be shown somewhere in the red section below.
Now, the rank of your ad, which greatly effects your traffic, is dependent on many factors, the most important of which include:
Bid price – price you are willing to pay for a click from each keyword
Quality Score – Score that search engines give to each advertiser for each keyword
CTR (Click-Through-Rate) – The % of people who see your ad on search engines that click on it
Ad Relevance – how relevant is your text ad for each keyword
Landing Page – The page that the user gets taken to when they click on your ad
The prices you pay for your ads are based on a "silent auction" process.  The business owner states what they are willing to pay for each keyword every time someone clicks on your ad, and the price will fluctuate depending on how competitive and how many companies are bidding on that word.
So what about the little guy?  A lot of business owners I've spoken with think;  Hey… I don't have the huge marketing budgets like my competitor down the street, I'll never be able to compete.  Not true my friend, there are ways in which your ad rank can actually jump above a competitors ad who's bid price is way higher than yours.  The easiest way to influence your Ad Rank is to improve your Quality Score.
Quality Score is a 1 – 10 variable that is given to advertisers based on the relevance of the advertiser to the keyword being searched.  When ranking the ads, Google makes an equation (bid price * quality score) to determine rank.
Get ready for some math… for example, if we have 3 different advertisers (note that this is a very simplified example for the sake of explanation):
| | | | | |
| --- | --- | --- | --- | --- |
| Business | Bid Price | Quality Score | Total Score | Ad Rank |
| Biz 1 | $5.00 | 2 | 10 | #3 |
| Biz 2 | $3.00 | 5 | 15 | #2 |
| Biz 3 | $2.00 | 9 | 18 | #1 |
So in this example, you see that even though business #3 only bid $2/click, they will be ranked #1 on the search engine results page because they had a better ad rank than the competition.  Google always wants to deliver the best results to the end user, so they reward you for being the most relevant result for each keyword by bumping up your quality score like in the example above.  Some of the factors that go into this ranking are Click-through-rate (CTR), ad relevance, and landing page.  This is the stage of the game where you can really get an advantage against your competitors, and cut your costs at the same time.
So the next logical question…  how can I improve my quality score?
The easiest way is to improve your CTR.  As a general rule, your CTR should be at least 1-2%, although I've seen some as high as 25-30% for some precise keywords.  If you aren't at least 1% CTR, you should consider testing different text ads against one another to see which one functions better for you.  If you keep trying multiple ads and nothing is working, consider dropping that word all together.
Also, you should try to get your ads as relevant to the search keywords as possible.  Try setting up different ad groups, and tailor your ads to be very keyword rich.
Along with this, your landing page should include keyword rich text and relevant content to the searched words.  The landing page should also have a fast load time and be easily navigated.
For more information on running Google Adwords campaigns, check out my blog posts: 15 tips to creating a successful pay-per-click campaign, and How to: Optimize your landing page conversions in 15 easy steps.
Banner Ads… The ugly stepchild of internet marketing.  I can already hear the UGH, they get in the way, they are spammy, flashy, annoying, hated, ignored…. but if used correctly, they can be quite an effective addition to your advertising campaign.  Recently though, I've seen a few display campaigns that needed a major overhaul… so I figured it would be a good time to discuss different ways to make your banner advertising campaigns run smoothly and generate the most conversions for your business.
First things first, ask yourself if display is even the right medium for you to be advertising your business.  Unlike search, where someone is actually on the lookout for your product, or an inbound marketing method; display advertising should be thought of as an outbound or branding form of advertising.
Think of banners as an online billboard for your business but with trackable results.  Or a TV or radio commercial.  Unlike most internet marketing methods, with banners, you are pushing out your message to someone who may have no need for or probably doesn't care about your product or service.
This being said, display advertising can be great for branding your product, getting your brand in front of a LOT of people at a fairly inexpensive rate, creating awareness, promoting a product that is either new, or the general public may not "know that they need" yet.  Or have to get the word out about an upcoming event?  Display is a great form of event advertising!
After deciding that a display advertising campaign is for you, you will want to design your creative message for your campaign.  The creative should have a simple call to action, not be too wordy, and should be easy to understand.  Although some Flash animation on banners can prove to be advantageous, make sure not to do so in an obviously spammy way which may cause people to look down on your product.

Notice this successful example from a client "cirque du soliel".  They used images to catch the eye, and kept words to a minimum, while having a clear call to action for the reader.
After creating an awesome set of ads (728×90, 350×200, and 160×600 are standard sizes), the next mission is to create a page where you want the user to land after they click on your ad.  Figure out your goal:  Usually to collect user data or sell something.  Keep your landing page short and to the point with no question as to what steps to take next.  Use my list "How to: Optimize your landing page in 15 easy steps" as a guide
Ok, so you decide on display, you have some kick ass creative, and you have a landing page ready to bring in all those new leads…. now where do you put your ads????
Historically advertisers would hand pick websites 1-by-1 based on demographic information of the sites visitors… a painstaking and anciently inaccurate way of advertising.  Anymore, inventory on popular websites is a dime a dozen and targeting the right user has gotten wayyyy better in the form of display advertising exchanges
In a nutshell, what advertising exchanges do is buy up display ad inventory from thousands of top websites at a fraction of the normal going rate, and resell it as a package of many websites together, with the capabilities of targeting your advertisement so effectively its kind of creepy.
When shopping for which content network to choose, consider the following available targeting methods for your advertisements and see if your network is using these methods:
Geo-Targeting – Your ads will only be shown in a specific target area, usually a defined metro city area. Remarketing - My personal favorite:  Through cookie technology, you are able to re-advertise to people who have previously been to your website.  Great if your business has a long sales cycle, or something that can weigh on a persons mind.   Contextual Targeting – Targeting consumers that are currently reading content relating to your product or service. Endemic Targeting – Reach people that show patterns of visiting websites in the same category as yours. Behavioral Targeting – Reach consumers who have shown recent online behaviors with a selected group of sites (ex Family, Affluant, Sports etc). Engagement Based Optimization – This may be the most important form of targeting, where your budget is shifted over time to the sites that are performing better for you.
Know your stats, and track them.  You should be tracking the following:
Impressions – How many eyeballs have seen your ad.  This is important to brand awareness, and total ad exposure.
CPM (cost per thousand) – This is how most display advertising is purchased.  Purchasing ad space on a single website is significantly more expensive than utilizing an exchange network… shop around for the best CPMs and best targeting.  (generally, the more targeted you want your ads, the higher your CPM will be)

Visits (or clicks) – How much traffic is being generated to your page through the banners.  Note that the visits are usually ridiculously low compared to impressions… usually around .03-.09%.  If you are used to search engine marketing, this is staggeringly low, but remember:  With search, the person is actively searching out your product where as in display, you are pushing out your message in hopes someone may need what you are offering.  Also, people have been trained to avoid these unwanted advertisements, so the numbers are low.  Keep in mind too that some people will never click on a banner, will see the message, and just go to the website later.
Conversions – Track past the click and visit to your website.  What are people doing after that?  Are they buying from you?  Have they submitted a form for contact?  These should all be part of your display advertising reporting.

A pay-per-click search engine campaign can be one of the best marketing strategies for a business to use, if done effectively. Too many businesses "try" PPC advertising without the proper knowledge or goals, and the campaign ends up in failure. Here I will provide you with 15 basic setup and tracking strategies to employ in order to create the best return on investment.
1 – Create a targeted keyword list - The first step in any successful PPC campaign is to create the proper keyword list.  Start by brainstorming with your company for terms you want to show up for.  Ask friends not associated with your industry as well to avoid industry lingo.
Next consult with some free keyword tools, the most popular being Google's Keyword Tool. Keep in mind though, that all of your competitors  are probably using this tool as well, which means bid prices for the words are probably higher for some of these words.  After you start making some revenue from your PPC campaign, you probably should invest in a paid keyword tool such as Wordtracker or Keyword Discovery

2 – Find your niche - With internet marketing as with most of life, t's better to be really really good at one thing than mediocre at a lot of things.  Find your niche for what fits inside your budget and be the best at it.  From there, you can expand to other niches.  Niche keywords also cost way less to buy and convert way higher than general keywords.  Which means more $$ for you!

3 – Create keyword rich text ads – You want your text ad that the consumer sees to be as relevant to their search as possible.  Repeat your keywords in your text ads and you will see a jump in your click-through-rate.
4 – Setup multiple ad groups – Adwords allows advertisers to setup multiple ad groups for different types of products or services.  You will want to have different text ads displayed to the user depending on the keywords that they are searching for.  ex. if you provide limo service, you will want to have different ad groups for Airport shuttle, proms, holidays, business etc and have a different text ad for each.

5 – Create a separate landing page (not homepage) – I'm amazed at how many adwords campaigns I look at that direct a searcher to the businesses homepage.  This practice should be avoided at all costs.  These general overview pages will not convert the clicks into customers as using targeted landing pages.
Instead, create a separate landing page for each ad group that you use in order to bring the person to a page that is highly relevant to what they were searching for.  Once you change this, you will see conversions go through the roof!
6 – Use multiple campaigns – Most businesses provide a variety of different products and services to their potential customers.  Each product or service should be treated as a completely different campaign.  The pricing, click through rates, conversions, and everything about the different products will be unique and separate, and they campaigns will run independently of one another.  ex an air conditioning company that does AC service, duct cleaning, heat pumps, etc should have different campaigns for each service.

7 – Utilize all the different match types – Most campaigns set up by business owners that I've seen are Broad Matching all of their keywords.  When your PPC campaign is set up to broad match, your ad will show up even if a variation of your keyword is typed in.  Synonyms, singular/plurals, or variations of your words.
This can be good to generate traffic to your site, but can use up a lot of your budget for terms you didn't want to be found for.  Use broad match sparingly and in conjunction with phrase and exact match types, which will generate you higher conversion results.

8 – Split test your text ads – PPC campaigns will allow you to test your ads against one another in order to find out which ad performs better.  Test multiple ads and see which generates the highest click-through-rates for you.

9 – Track your online conversions – Without tracking results, you are missing the key factor of what sets search engine marketing apart from other types of advertising.  The campaign can get better as time goes along if you are tracking and testing your results. You can then tweak whatever the problem areas are to increase results.

10 – Setup a tracking phone number – You should be using tracking phone numbers to track phone conversions from your advertising. There are many easy and inexpensive ways to track phone numbers such as ReachLocal's TotalTrack system. Use a different phone number for each landing page and you can see which pages are performing better than others.

11 – Lower your bids for the display networks – When you start your search campaign, Google will automatically opt-in your campaign to the display network.  This will show your text ads when people are surfing around the internet, not on the actual search engine. You should go into the bids and lower your bids for the display network, or if budget is a major issue, opt-out completely.  The click-through-rates and competition is way lower on the display network, so lower bidding will still deliver results.

12 – Use negative keywords – Every campaign should use negative keywords.  These are words in the search phrase where you don't want your ad to show up.  I always recommend several negative keywords for every campaign, such as free, classes, jobs etc.  This way you won't waste clicks on someone looking for information, not paying, or looking for employment in your industry.

13 – Target "buy" words, not "information" words – There are 3 types of searches that people make:  Looking, shopping, buying.  You don't want to waste your clicks on people who are in the process of finding information, but you want to focus your attention on people who are in the process of shopping and buying.  Use longer tail keywords that will reach out to people who are in buy mode.  Implement this tip and you will see your total clicks decrease while your converted customers will increase… so in essence you are decreasing your expenses while increasing profit.

14 – Work to increase your Quality Score – The major way that Google will rank the ads it displays (aside from bid price) is Quality Score.  You should be consistently checking your quality score for each keyword to help your rankings.  Google calculated this score by looking at your click-through-rates, and relevant content on your landing pages.
A good quality score is a 7/10.  If you are below that level, you should change text ads and text on landing pages until you get there.  Otherwise your competitors will be outranking you with less bid price.
15 – Change your keyword bids relative to results - Put your money where your results are!  Through time you will be able to find out which keywords and ad groups are driving the most conversions, phone calls, forms submitted, and ultimately customers.  Use this data to raise your bid prices on the keywords that are working, and lower bid pricing on words that are generating little results.
Now you should be a pay-per-click expert with these strategies.  Use them wisely and beat your competition!  If you have any questions about the information provided, or would like me to go over an adwords campaign to see what can be improved, please don't hesitate to contact me directly.